About FBC Youth
Come make your faith your own!
Grade 6 to 12 students are invited to join us on Sunday evenings for fun, music, learning, and community.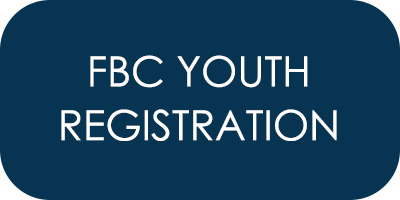 our mission
Our mission at FBC Youth is to lead teens into a growing relationship with Christ by helping them take ownership of their faith.
Paul's words to Timothy in 1 Timothy 4:16 encapsulate our desire for teens:
"Watch your life and doctrine closely. Persevere in them, because if you do, you will save both yourself and your hearers"
We desire for teens to know what they believe about Christ and the Christian faith ("Watch your doctrine"). And, from their understanding of who Christ is and the Christian faith, that they may follow Christ's example through how they live ("Watch your life"). And, in doing the above, that they may persevere in the faith that they have in Christ Jesus for their entire life ("persevere in them").
EVENTS
In addition to Sunday evenings, FBC Youth also hosts special events, small group nights, retreats, and Going Deeper classes.
To stay up-to-date on what is happening at FBC Youth, go to our youth calendar, sign up for the parent monthly e-mail upon registration, and/or follow us on Facebook or Instagram.