Staff
Lead Pastor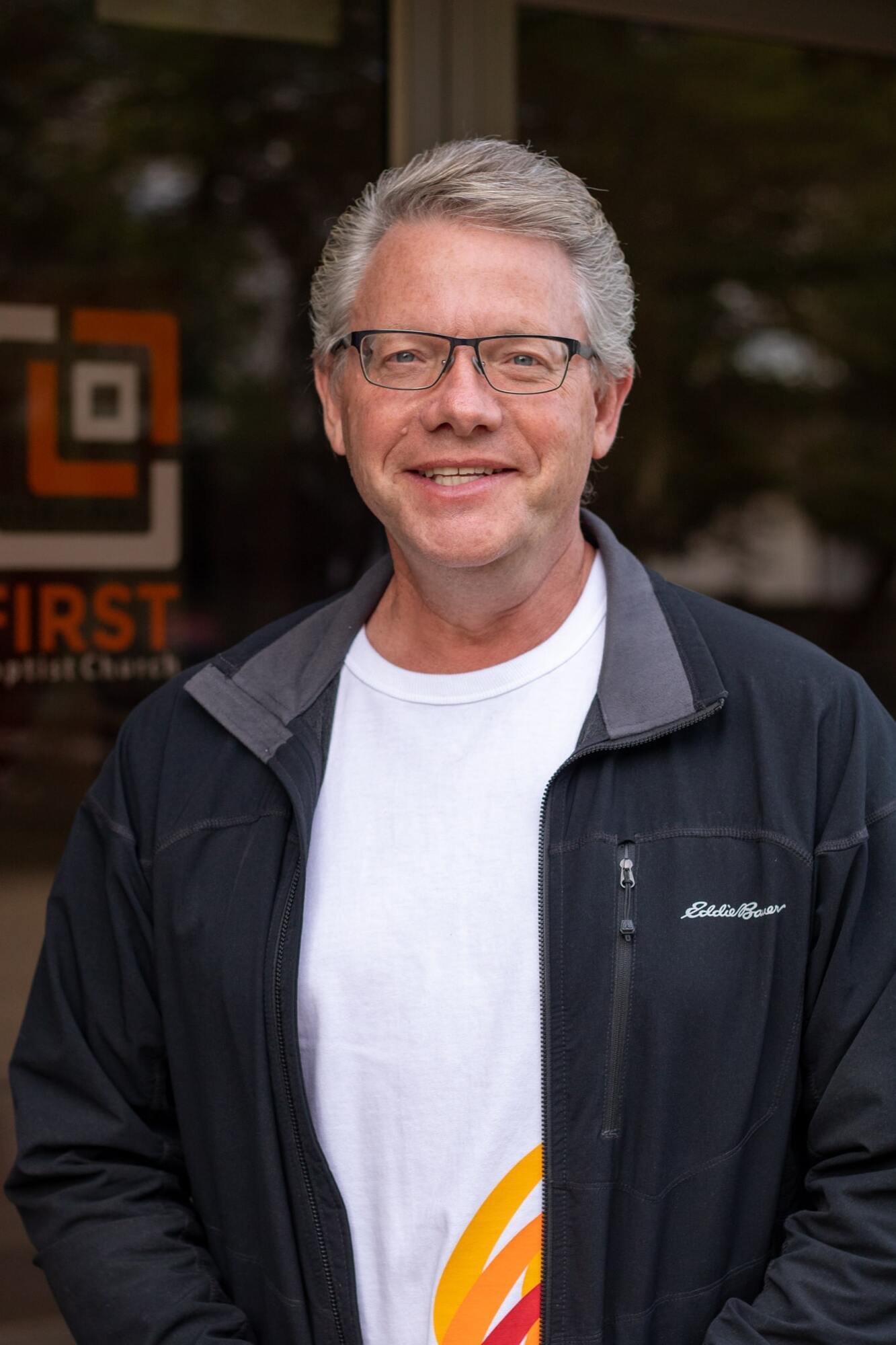 Doug grew up in the best place on earth – Lloydminster! He lives in his childhood home with his wife Fran. Doug and Fran also have four adult children Joel, Tori, Craig, and Brent. Doug has attended FBC for his entire life serving in a variety of areas including Pleasantview Bible Camp, young adults, music, and the elders board. Doug continues to volunteer at FBC as an adult small group leader and has a standing gig serving burgers on registration days at Pleasantview Bible Camp and other FBC BBQs. Doug has previously served our community as a member of the Lloydminster Kiwanis Club, the Lakeland College University Transfer Advisory Committee, and the Downtown Business Association. Doug joined the staff as executive pastor in 2005 and became the lead pastor in 2015. Recently, Doug became the longest serving pastor in the history of FBC! Doug has a B.A. from the University of Saskatchewan and is working on his Master of Divinity from Northwest Baptist Theological College and Seminary. He is passionate about serving FBC because God loves this church and he does too!
Director of Children and Family Ministries
In January 2020, FBC welcomed Kelsey Clarke to the staff team as the director of children and family ministries! Kelsey is a familiar face to FBC from been involved in a number of ways. Kelsey has participated in the FBC KIDS Sunday morning program in various roles. She also spent two years serving as the secretary at Pleasantview Bible Camp and has also volunteered as an FBC Youth small group leader. Kelsey has previously been on the staff team as the interim director of children and family ministries (2018), the FBC KIDS intern (2018), and the administrative assistant/FBC KIDS program director (2019). Kelsey enjoys using her role at FBC to build into people and help them to do things that fulfill the gifts God has given them and what God has called them to do. In her spare time, you might catch Kelsey enjoying music, spending time outdoors, or cheering on the Toronto Maple Leafs with her parents, two older brothers, and sister-in-law.
Director of Outreach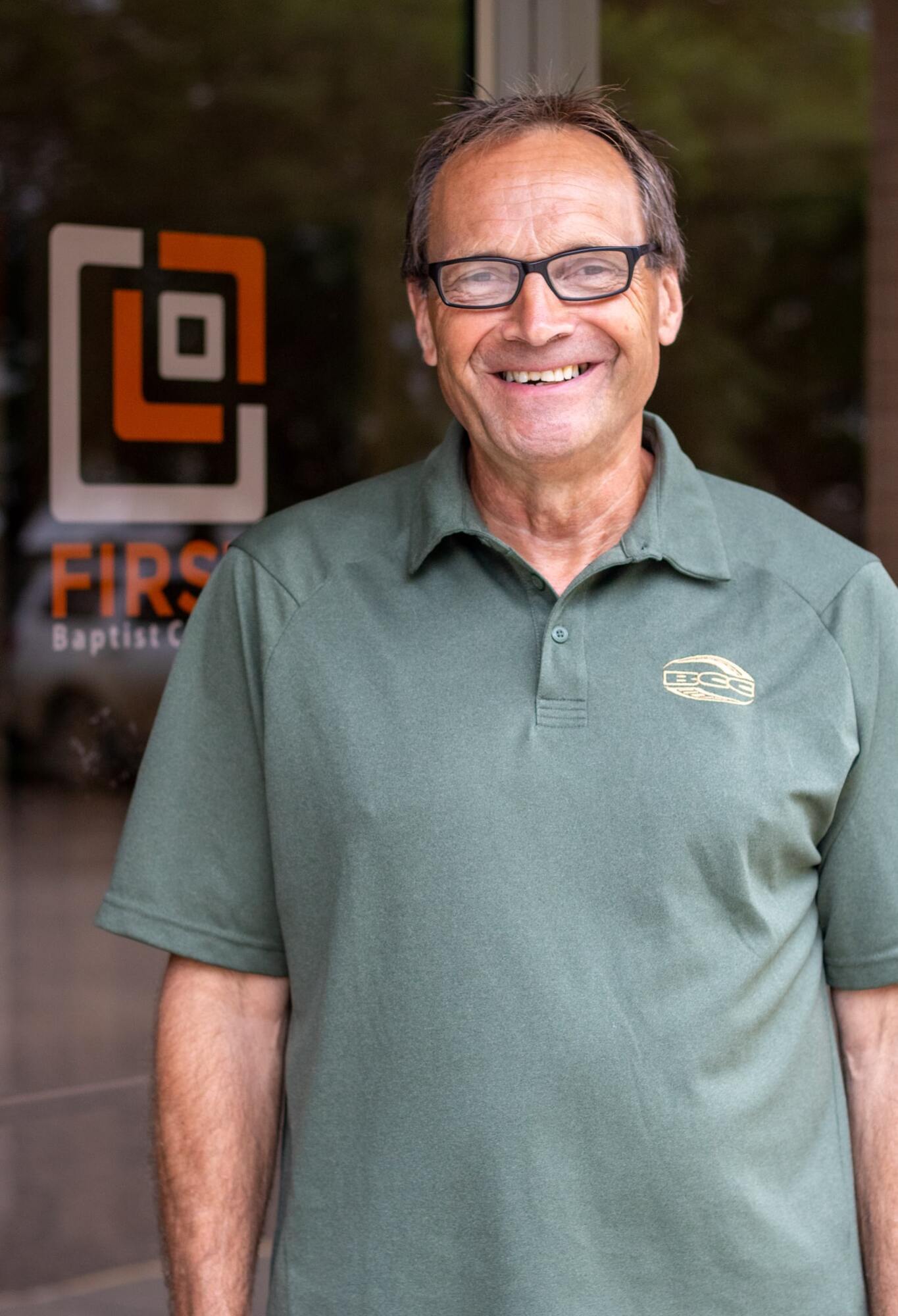 Kenton grew up in McGregor, Manitoba and made his way to Lloydminster as a young adult where he owned and operated Kenton's Moving for 25 years. After attending FBC for almost three decades, Kenton joined the staff team in 2010 as the director of outreach which includes directing Pleasantview Bible Camp. Over the years, Kenton has volunteered with children and youth at FBC and currently serves as an adult small group leader. You will find Kenton in our community volunteering on the Cutter Rally for Cancer Committee combining his concern for people with his love for horses. In his spare time, Kenton enjoys camping, horseback riding, and canoeing. He and his wife Sandi also enjoy spending time with their four married children and their 17 grandchildren. Kenton's prayer for himself and for those who participate in FBC and PBC is Proverbs 3:5-6: "Trust in the LORD with all your heart and lean not on your own understanding; in all your ways submit to him, and he will make your paths straight."
Executive Pastor
Gord is passionate about the local church as the family of God and the body of Christ – the primary vehicle that God has chosen to do his Kingdom work in this world! Gord was raised in various communities across Alberta and British Columbia as the son of a pastor. He has a B.A. in Pastoral Studies and an M.A. in Christian Ministries from Briercrest College and Seminary and joined the FBC staff as associate pastor of administration in 2016 following 28 years working in student development at Briercrest College and Seminary. Over the course of his life, Gord has volunteered in other churches with children, students, and seniors and served on church boards. Gord currently volunteers at FBC as an adult small group leader and as a marriage mentor along with his wife Terry. Gord and Terry have three married children and seven lovely grandchildren with whom they enjoy spending much of their time. Gord also enjoys fishing and cheering on the Oilers!
Interim Secretary
Ezzah was born and raised in Edmonton, Alberta and moved to Lloydminster in 2017. Ezzah has a Bachelor of Communication Studies from MacEwan University and has filled roles in the past at the Lloydminster Public School Division and radio stations. Ezzah started attending FBC in 2018 and has served in the preschool at FBC KIDS, as well as family movie nights and Spring FX! FBC welcomed Ezzah in August 2020 as the Interim Secretary. Ezzah is passionate about serving at FBC because it helps her to grow stronger in her relationship with Jesus and allows her to see others come to know him. In February of 2020, Ezzah married her now husband - Mitch! Mitch and Ezzah have a cat named Ollie. In her spare time, you can catch Ezzah in her garden or doing some sort of activity to stay physically active.
Caretaker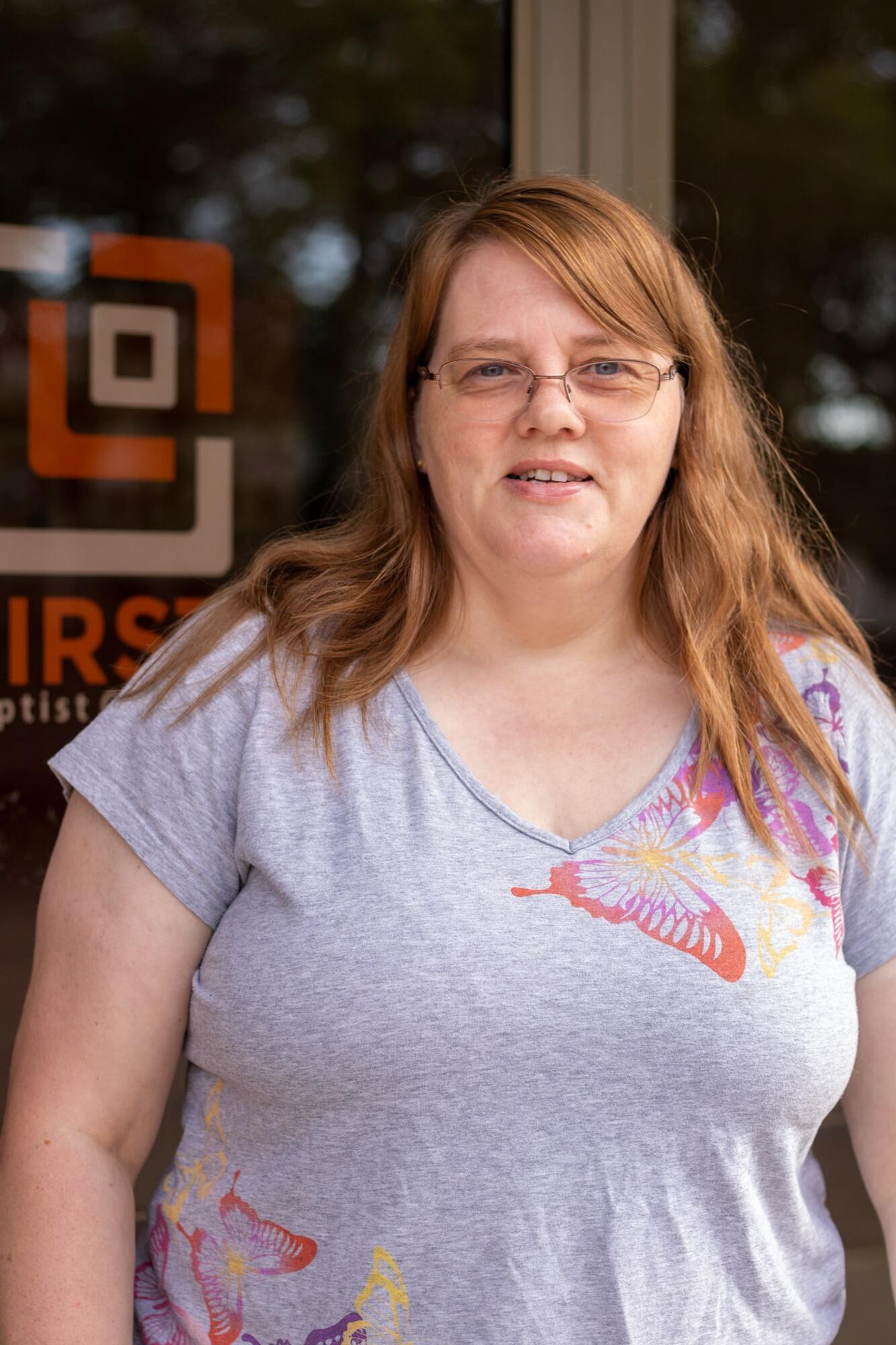 Wendy grew up on a farm outside of Unity, SK and started attending FBC in 1991. She became the custodian in 2014 after investing many years in homeschooling her now adult children Kendall, Michelle, and Courtney. Over the years, Wendy has served as an FBC KIDS small group leader, nursery coordinator, and adult small group leader with her husband, Wade. Wendy continues to volunteer in the nursery and Wade and Wendy have cooked at Pleasantview Bible Camp for the last several years. As a member of the FBC staff, Wendy enjoys getting to watch new families grow in their relationship with Jesus. Outside of work, Wendy loves animals. Her family has two dogs, Cuddles and Snuggles, and one cat, Tommy. She also enjoys playing all sorts of games with family and friends.
Youth Pastor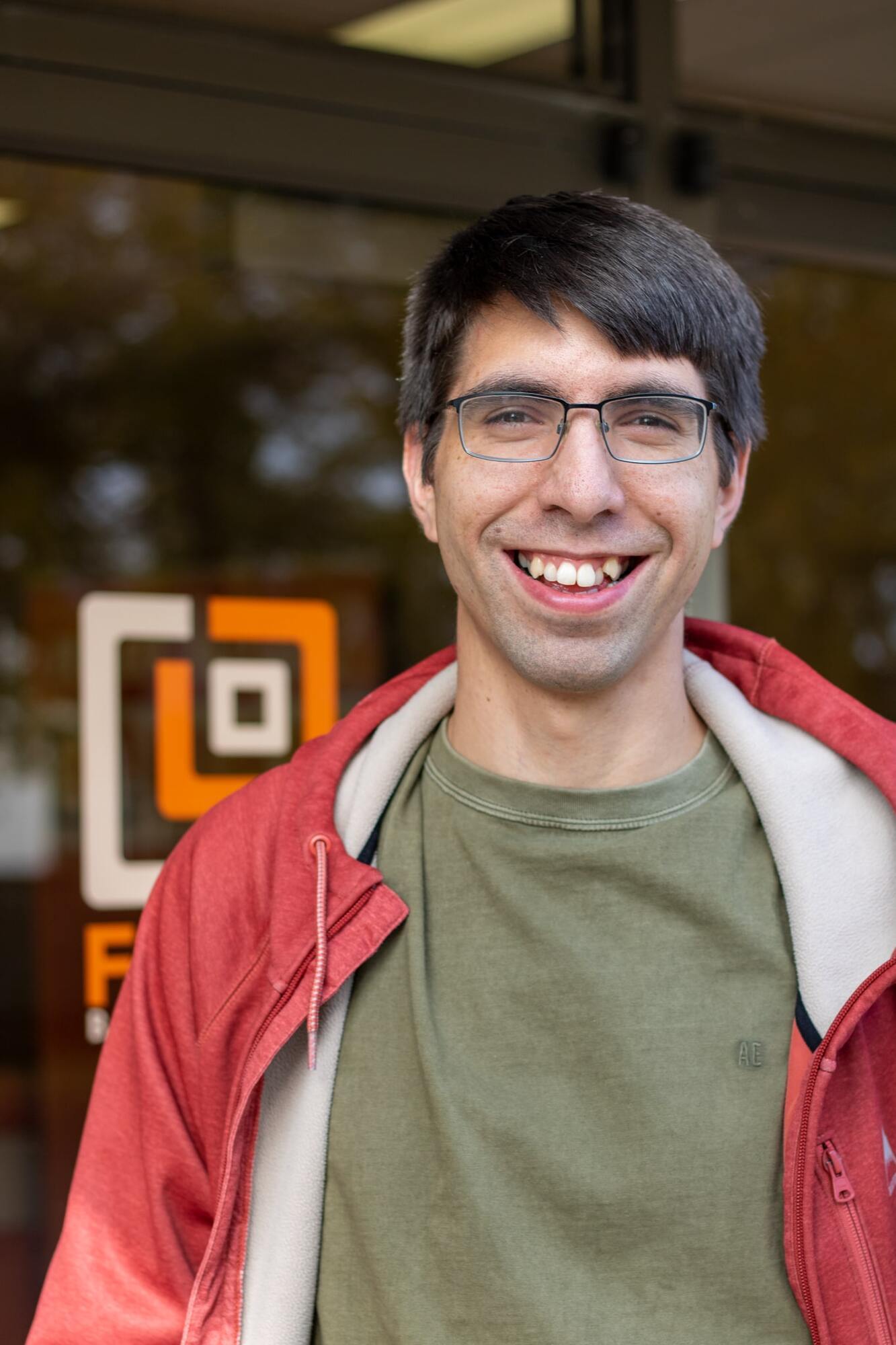 Avery grew up in Prince George, British Columbia and moved to Lloydminster in the fall of 2020. He and his wife, Amanda, have five children - Naomi, Caleb, Oliver, Ryan and Isabel. Avery has a journeyman ticket in sheet metal and will receive his Bachelors in Religious Studies (BRE) in 2021 due to the pandemic! He has volunteered in many capacities in previous churches as things like a kids leader, youth leader, adult small group leader, and usher. He has also worked in camp environments as a cabin leader and on maintenance crews! Avery is passionate about serving at FBC because he has the opportunity to equip youth, their leaders and their parents. He also is excited to help build up the body of Christ (Ephesians 4:11-16). In his spare time, he loves to read and play board games – "all things geeky" as he would say!
Associate Pastor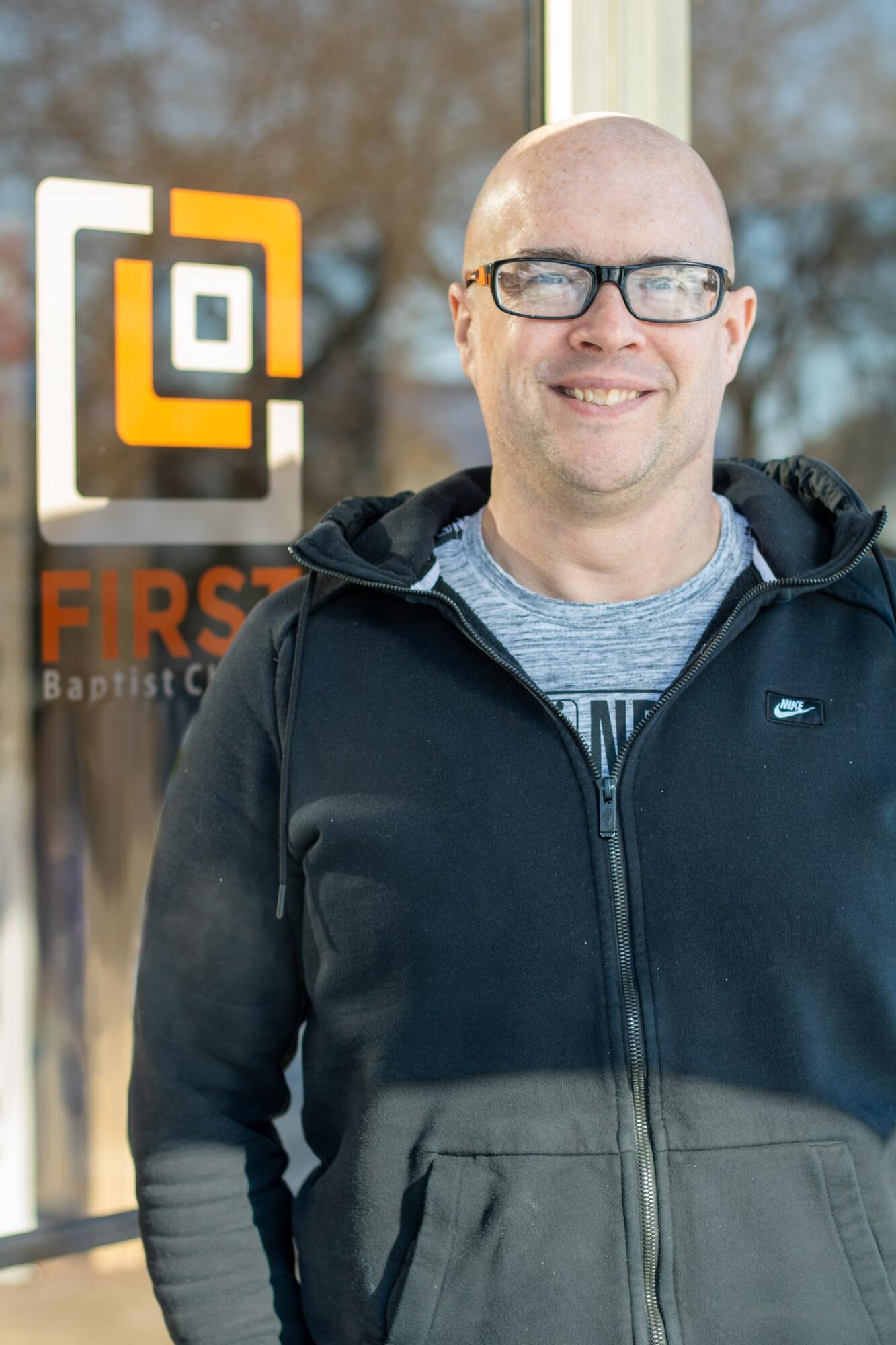 Bruce grew up all the way across Canada in Rothesay, New Brunswick. Bruce has been doing ministry for a number of years and has been involved in a number of areas! He has an Advanced Biblical Diploma from the New Brunswick Bible Institute. Bruce and his wife, Amanda, moved to Lloydminster in 2021 from Truro, Nova Scotia. They also have two adult children, Parker and Brayden. Bruce has previously been involved in kids, youth, young adults, and camp ministries and has a great passion for those areas. In February 2021, FBC welcomed Bruce to the staff team as the Associate Pastor. Bruce is excited about diving into adult small groups and is very excited to connect with the community! In his spare time, Bruce enjoys board games, mountain biking, and basketball. He coached a basketball team for a number of years, so he must be a pro!