Preschool
FBC KIDS PRESCHOOL
FBC Kids Preschool is an engaging small group environment for preschoolers age 3 and older during our 9:20 a.m. service. In this environment, preschoolers experience wonder as they explore weekly Bible stories and monthly memory verses through fun and engaging activities and songs, along with a short weekly video segment.
parent RESOURCES
To keep parents up to speed with what their children are learning at FBC Kids Preschool, every month we send home a Parent Cue sheet that details our basic truth for the month and the Bible stories we will be focusing on each week.
COVID-19
Click here for information about COVID-19 and FBC Kids.
registration & CHECK-IN
To ensure the safety of every child, we ask parents to accompany their child to the appropriate FBC Kids room to check them in at the beginning of the program each week. Check-in opens 15 minutes prior to the start of each service. Upon check-in, each child will receive a check-in sticker, which they will wear on their person throughout the duration of the program. The parent will be given a matching sticker to keep with them and return after the service in order to check their child out of the program.
We are launching a new digital check in system. You can pre-register your children by clicking the button below which will save you time when you arrive for FBC Kids. This button will also allow you to update your family or children's information.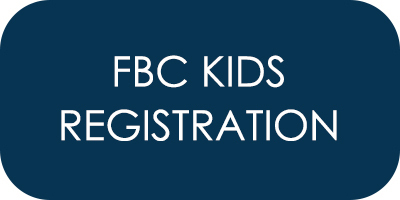 If your child has severe medical needs please also complete the Emergency Medications Request and Release Form as well.