About
Welcome to the new home of Pleasantview Bible Camp online!
ABOUT
For generations, campers in the Lloydminster area have been forming life-long memories at Pleasantview Bible Camp! The purpose of Pleasantview Bible camp is to serve our community as an extension of First Baptist Church, providing an environment that meets the physical, mental, social, and spiritual needs of all ages.
We offer our campers the opportunity to make new friends, try new activities, enjoy the outdoors, explore faith, and so much more! Our programs are based on Christian principles with the desire that every person find true fulfillment in a personal relationship with Jesus Christ. Explore the tabs on the right to find out more about Pleasantview!
Pleasantview Bible Camp is a charitable organization owned by First Baptist Church, Lloydminster and directed by Kenton Giesbrecht. The camp operates in accordance with the statement of faith, principles, and directives of the church.
LOCATION
Pleasantview is located approximately 15 minutes north of Lloydminster, in a beautiful outdoor setting on the north end of Sandy Beach. Follow the signage to get to us!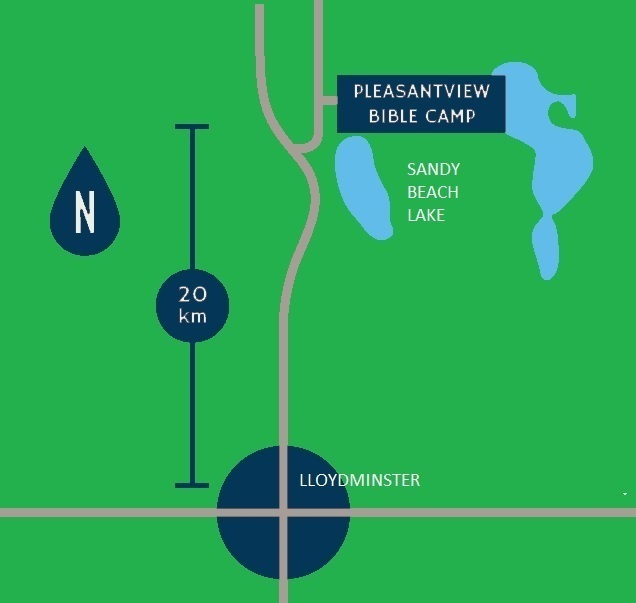 CONTACT
We would love to hear from you. Here's how you can get in touch with us:
Phone
(306) 825-2461 (church office - all year)
(306) 825-3415 (camp office - only while camp is in session)
Email
Social Media